The Easy Store's Amazon ASIN Lookup Tool
What is an Amazon ASIN Lookup Tool?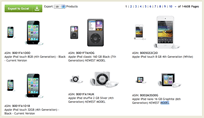 TheEasyStore provides a stand-alone ASIN lookup tool allowing you to find ASIN numbers and other data related to relevant products of your keyword search. An ASIN is a unique id for a product which helps locate specific products efficiently. Our ASIN Lookup Tool will help you find the most relevant Amazon products to your search keyword along with the ASIN number, product name, picture, and price. Sign up for a a free trial, type a product name or keyword and return relevant Amazon products and their ASIN numbers.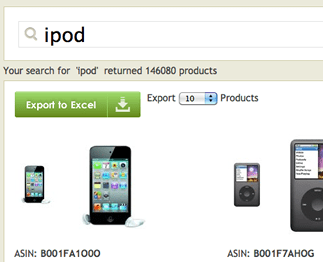 The ASIN number lookup tool returns product information based on your keyword search. Your search directly requests information from Amazons API which returns the most relevant products. We parse this information from the XML and display it to you in your browser along with the option to export your search results (ASIN numbers) as an excel file for download to your computer.
Try it out - run a free search at asintool.com simply by typing a keyword and selecting the category that best fits your search.
If this tool does not give you exactly what you need, please contact us and we will give you a free quote on a custom solution.